Artists, photographers and street performers from around the world have taken over the streets of Ghana's capital, Accra for the past week for the annual Chale Wote street art festival in the suburb of James Town.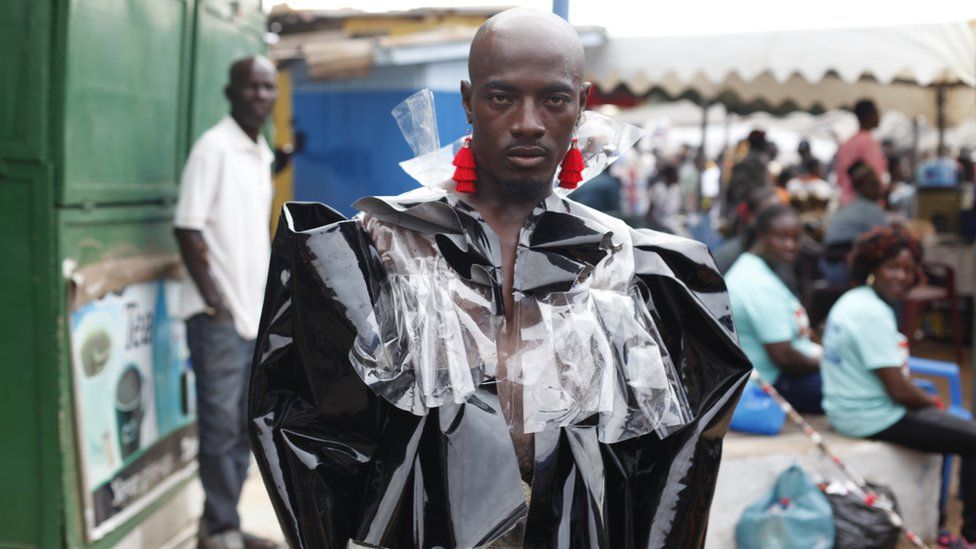 Artist Jalud Rashid wore a costume made from polythene bags to highlight the importance of recycling plastic waste.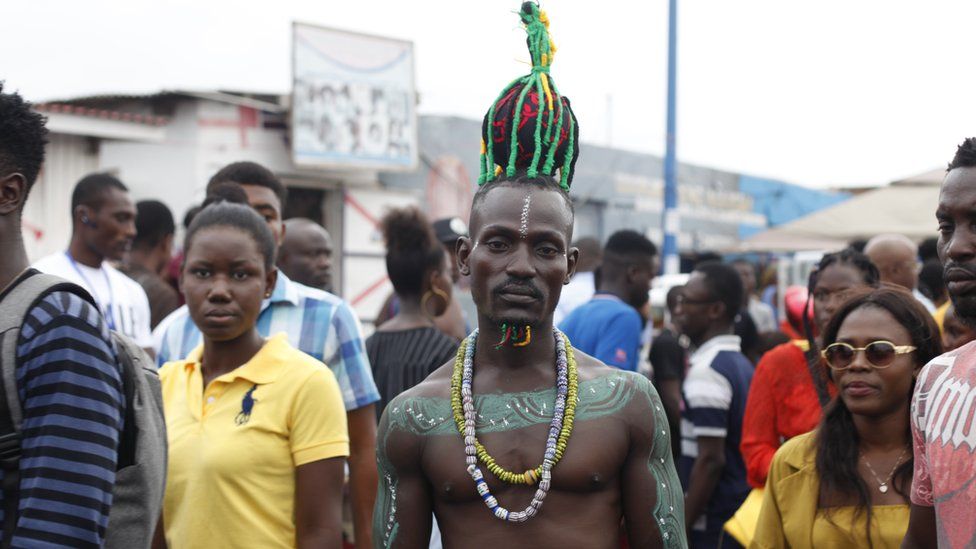 This traditional outfit from the Ga ethnic group is known as Otofo, as showcased by artist Edmond Lartey.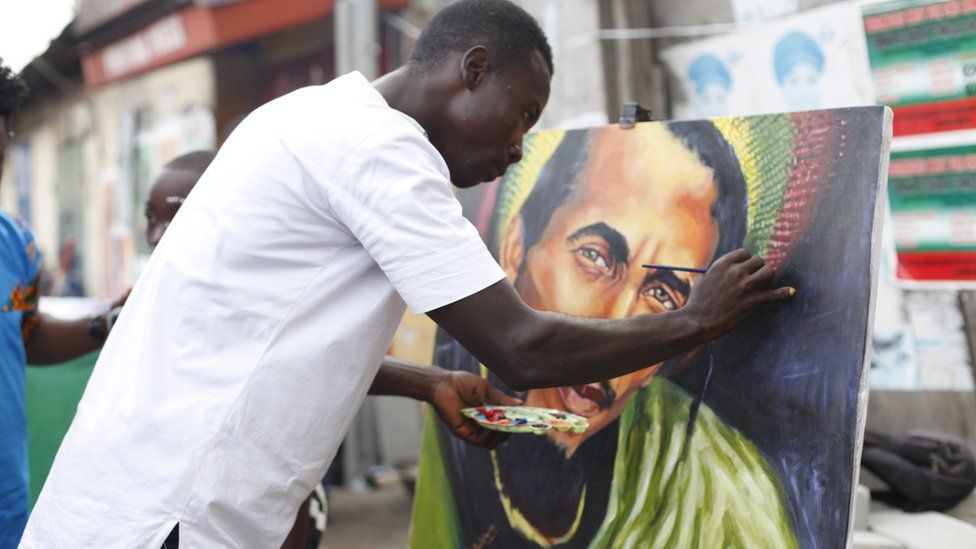 Ghanaian Artist Botchwey was one of those painting in public…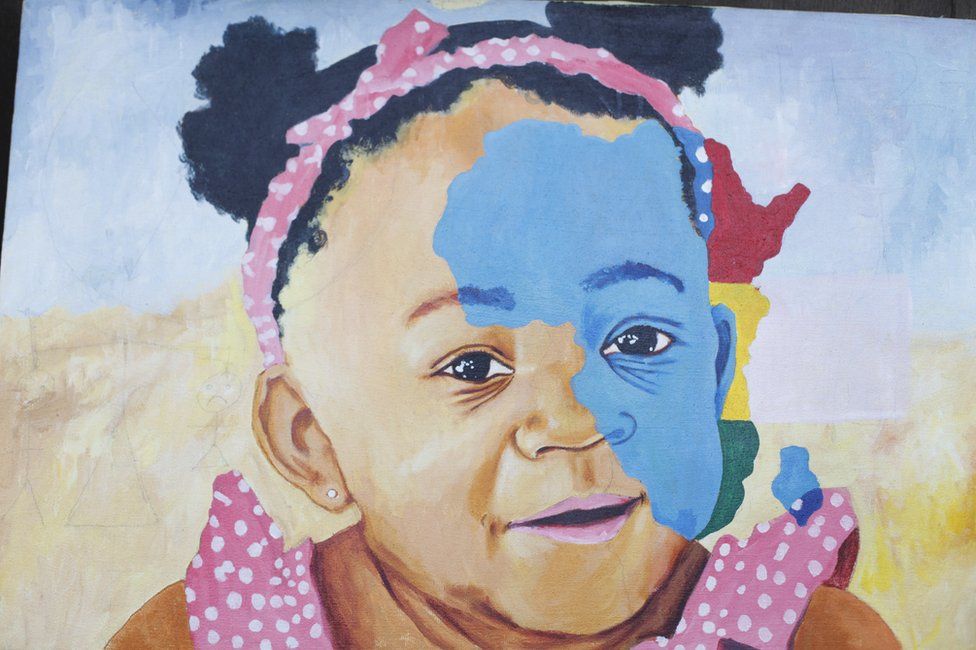 Here, Botchwey wanted to raise awareness about vitiligo, a skin condition characterised by patches of the skin losing their pigment. Victims of the disease have often been discriminated against…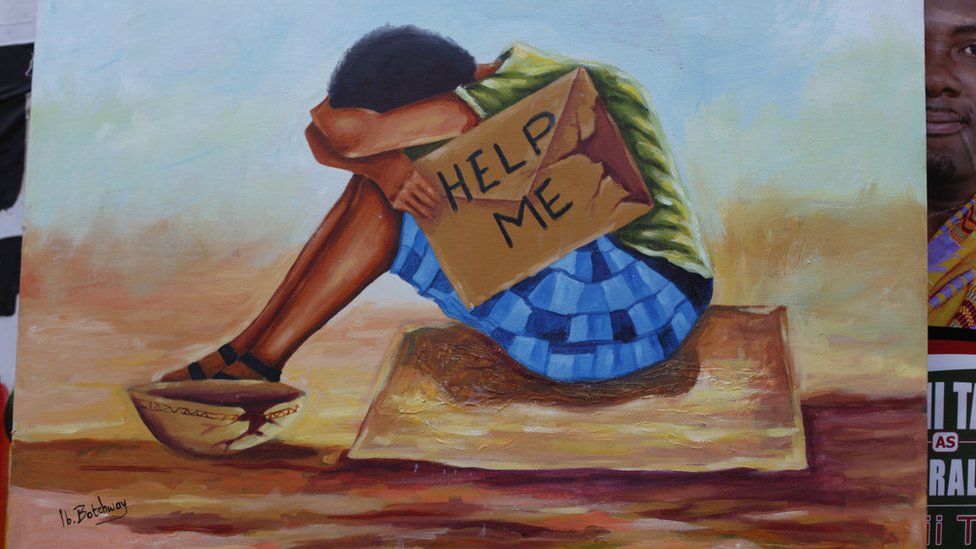 He also displayed this painting calling for children to be protected so they can achieve their potential.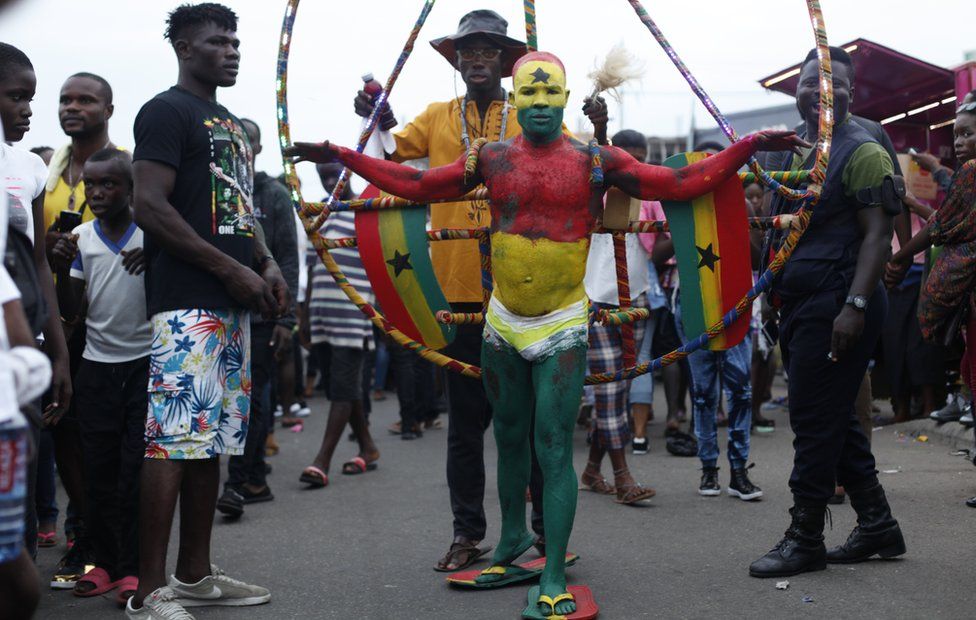 Sylvester Otoo's artwork reflects the name of the Chale Wote festival, which literally means: "My friend let's go". It also means sandals in Ghana.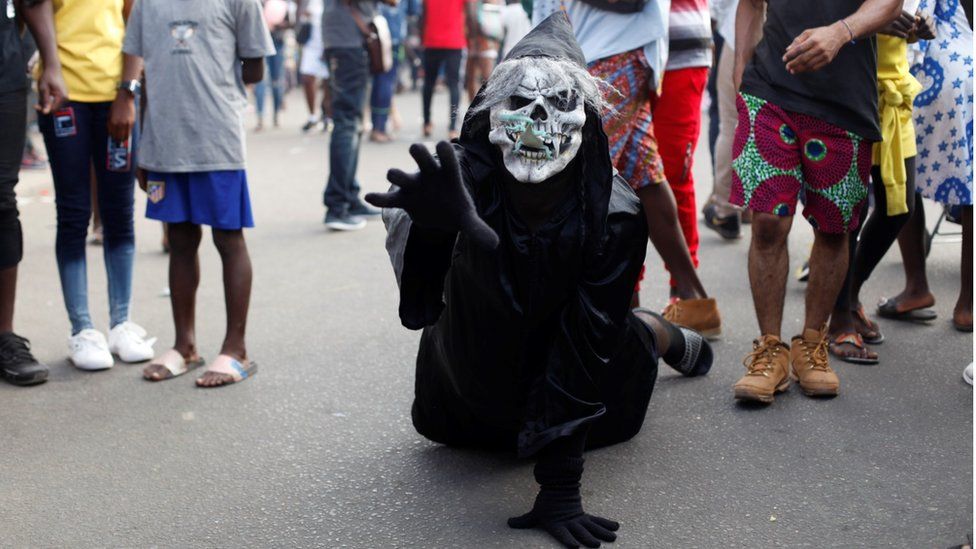 Gideon Osei Adams used his ghoulish costume to inform people about the need to be humble and respectful when you're still alive. When you die, it will be too late to right all the wrongs, he said.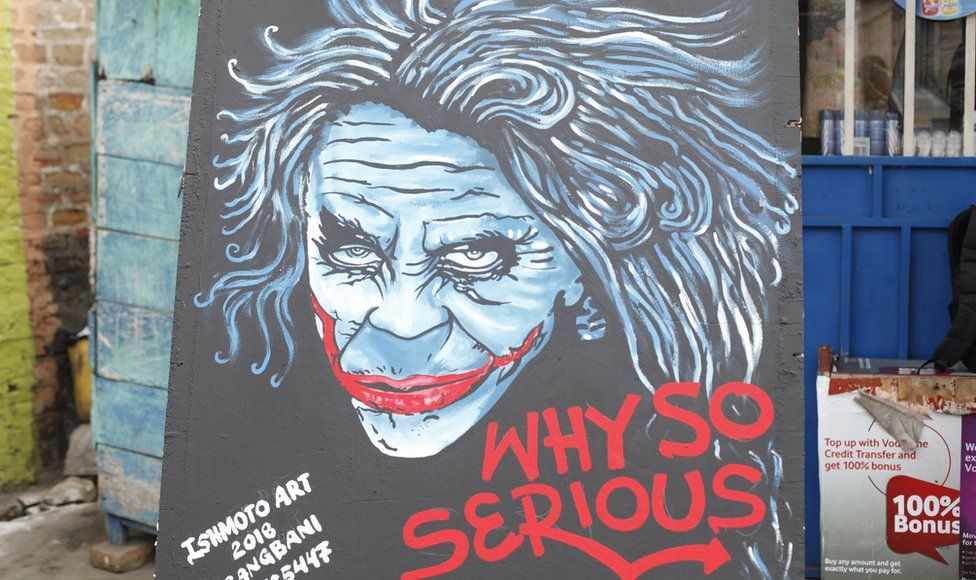 Don't take life too seriously. Take it easy and everything will be fine. That's the message Ishmael Amu wanted to convey.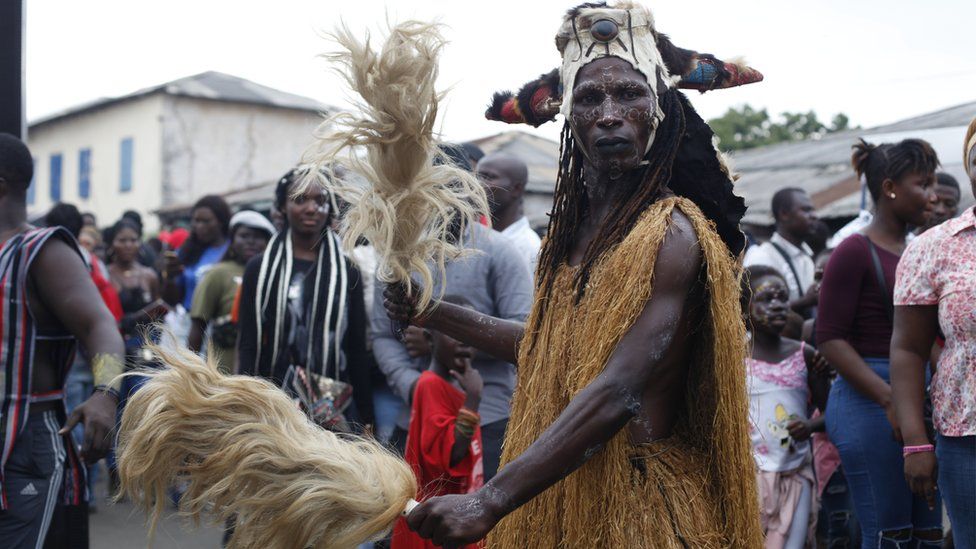 A typical traditional Ghanaian outfit worn by fetish priests which portrays the ability to see beyond the physical.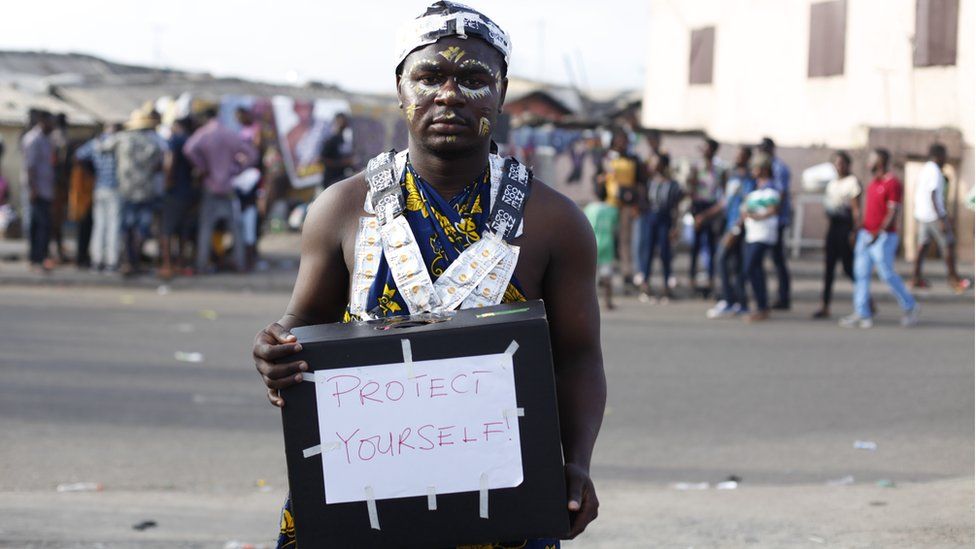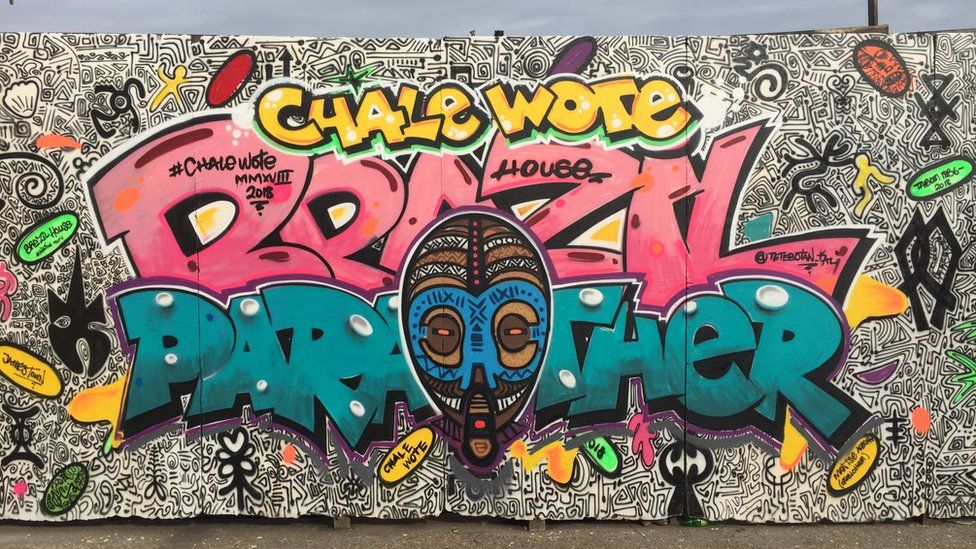 Ghanaian artist Tetebotankali portrays how the street art festival has brought together different artists from across Africa and beyond.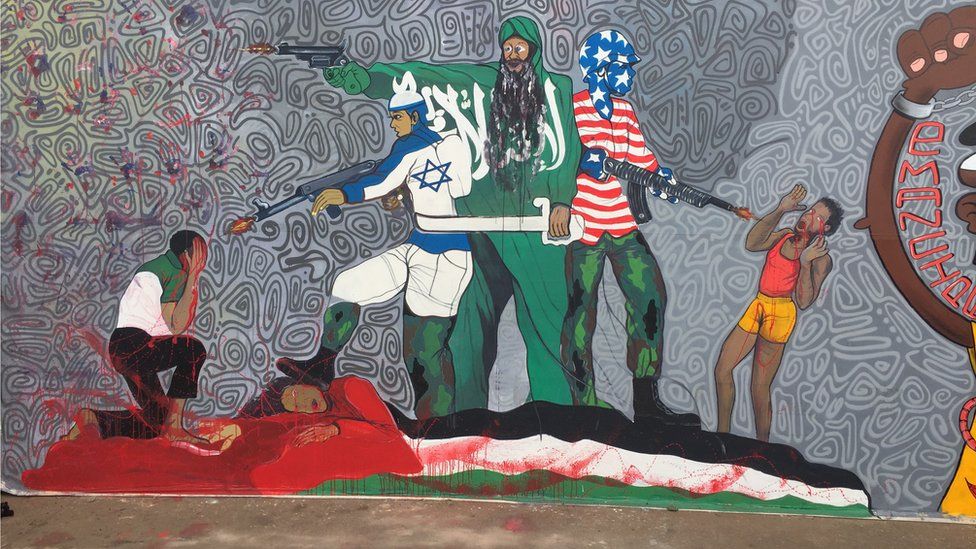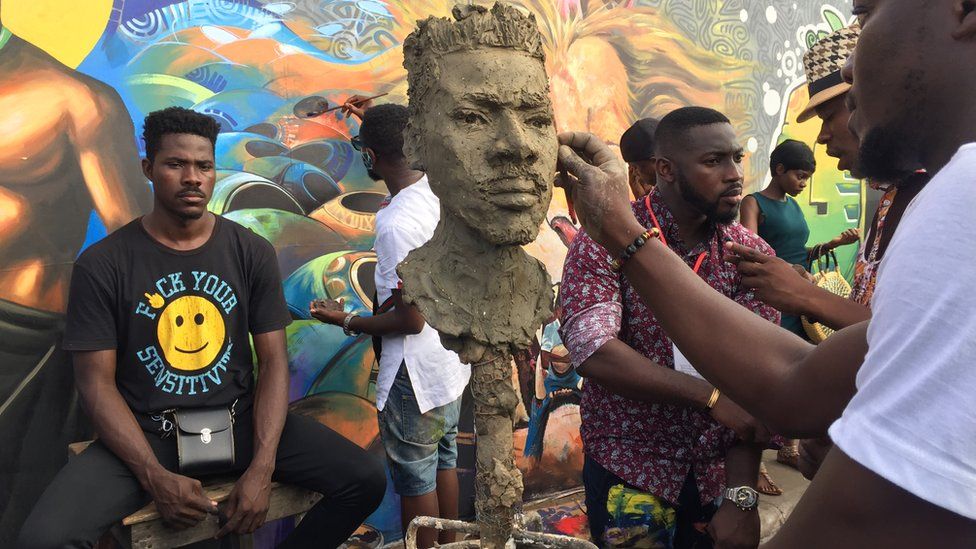 Sculptor Stephen Allotey kneads clay until it is a perfect resemblance of his subject.
Source: BBC